Official Control Tyres of Supercar since 2002
Dunlop Tyres is the exclusive official control tyre supplier of the Repco Supercars Championship.
Since 2002, Dunlop been providing Supercars with the Dunlop SP Sport Maxx race tyre manufactured using the latest in tyre technology and engineered to deliver competitive and exciting racing.
All of the greatest Supercars racing moments of the past two decades have been on Dunlop tyres.
As official sponsor of Supercars, Dunlop's long-term partnership extends beyond tyre supply.
Since 2012, Dunlop has been the naming rights partner of the Supercars development series which now features Super2 and Super3 drivers racing together in the Dunlop Series.
Dunlop's commitment to developing motorsport talent is also showcased by the Dunlop Grid Kid program where young karters are invited on track as Dunlop brand ambassadors.
Since 2020 Dunlop has also been naming rights sponsor of the highly coveted Dunlop Teams Championship – awarding the race teams with the most points in a season the number 1 garage.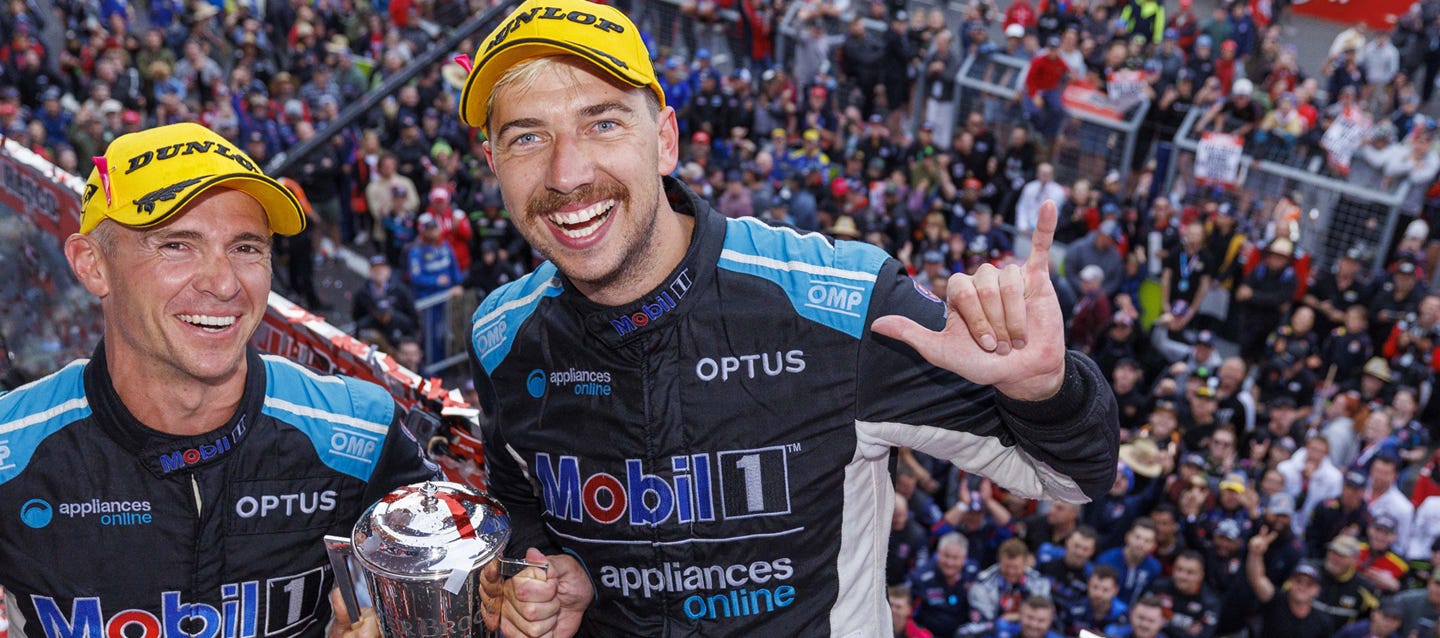 Dunlop Podium Cap = Success
Dunlop Podium caps are much sought after by Supercar drivers and teams. Presented exclusively to those on the podium, the Dunlop Cap is an icon of success!