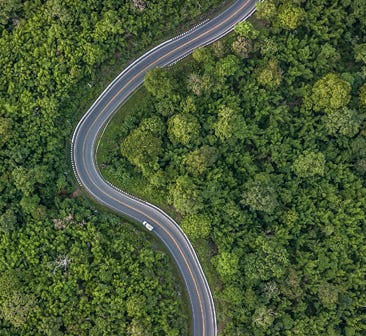 Environmental Policy
Goodyear & Dunlop Tyres has always strived to achieve 100 percent compliance with its environmental goals and objectives.
What is Goodyear & Dunlop's environmental policy?
Goodyear & Dunlop Tyres' environmental policy requires the company to set goals that seek continuous improvement in reducing the environmental impact of its operations. This involves a focus on conserving natural resources, minimising waste and emissions, reusing and recycling materials, and managing energy use.
Goodyear & Dunlop Tyres is among a number of tyre and automotive companies that report environmental data, documenting its progress in reducing the amount of materials that could pose harm to the environment.
Goodyear has been proud to be part of the World Business Council for Sustainable Development since 2006.
Tyre Stewardship Australia
Click here to learn about Tyre Stewardship Australia – Dunlop's key sustainability and recycling program.