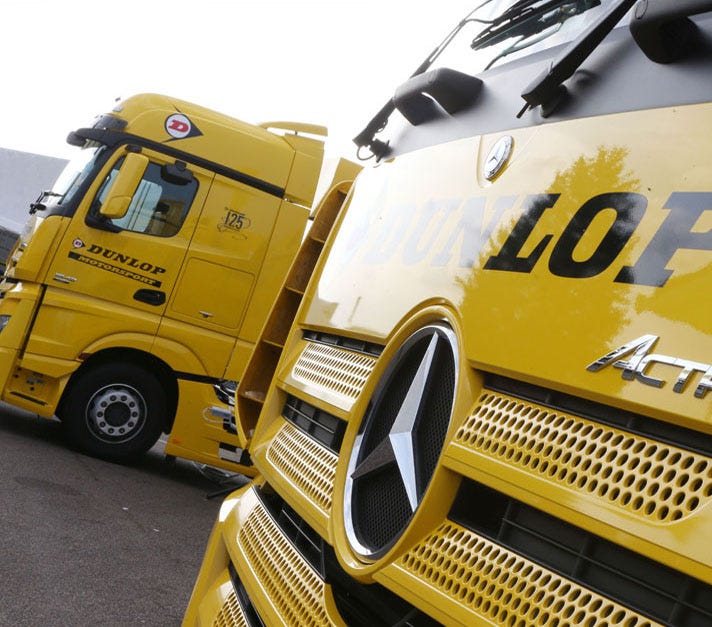 Truck tyres
With more than 100 years of heritage, Dunlop commercial truck tyres provide premium tyre solutions for Long Haul, Regional Haul & Light Truck fleets across highway, mixed service and off-road applications.
Using construction technologies that deliver durability and safety at the vehicle's contact point with the road, Dunlop truck tyres are tuned to deliver on a number of key criteria depending on the specific fleet / road application requirements. These benefits include long tread life to deliver extended tyre mileage and maximize the time between tyre changes; fuel saving compounds to promote efficiency and reduce energy costs; and excellent traction to improve handling in all weather and road conditions.
Whatever the fleet application, Dunlop has a tyre for you.
Stick with Dunlop.